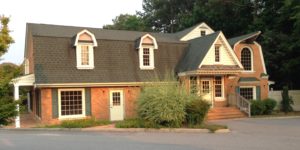 At Sandpiper Montessori School, children are given an opportunity to learn at their own pace, building self-esteem while they are educated as individuals. Children flourish at Sandpiper because of the stimulating Montessori environment we have prepared in each classroom and around the school.
Recently founded, Sandpiper Montessori is a privately owned, American Montessori Society initiate member school offering a comprehensive Montessori program.  A team of experienced professionals teaches a full-day program of individualized curriculum for children ages 2-1/2 through 6 throughout the year.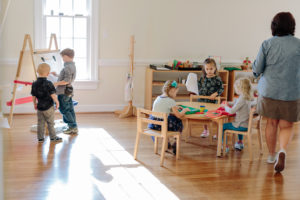 Our facility is located at 2244 General Booth Boulevard.  Our classrooms are  well-equipped with new materials and an age-appropriate playground with  gardens.  The classroom environments follow the pattern set by Dr. Maria Montessori, specifically catering to the developmental needs of each child.  Our facility allows children room to spread their wings and to experience nature.  We are conveniently located near Naval Air Station Oceana.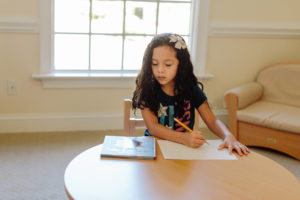 We look forward to meeting you and your child and to partnering with you through your child's academic journey. We invite you to learn more about us by exploring our website, by calling our office, or by scheduling a school tour.  Included in the tour is a  Montessori information session, a school tour, and a classroom observation(At the beginning of the school year classroom observations are not offered , they begin mid October).  If you have any questions please call us at 757-427-0494, or email us at jackie.phillips@sandpipermontessorischool.com .